Stephen Curry: "It's urgent!"
NBA – The Warriors remain on six consecutive defeats, including five at home.
The good start to the season has already been forgotten, and Stephen Curry is demanding a reaction and solutions.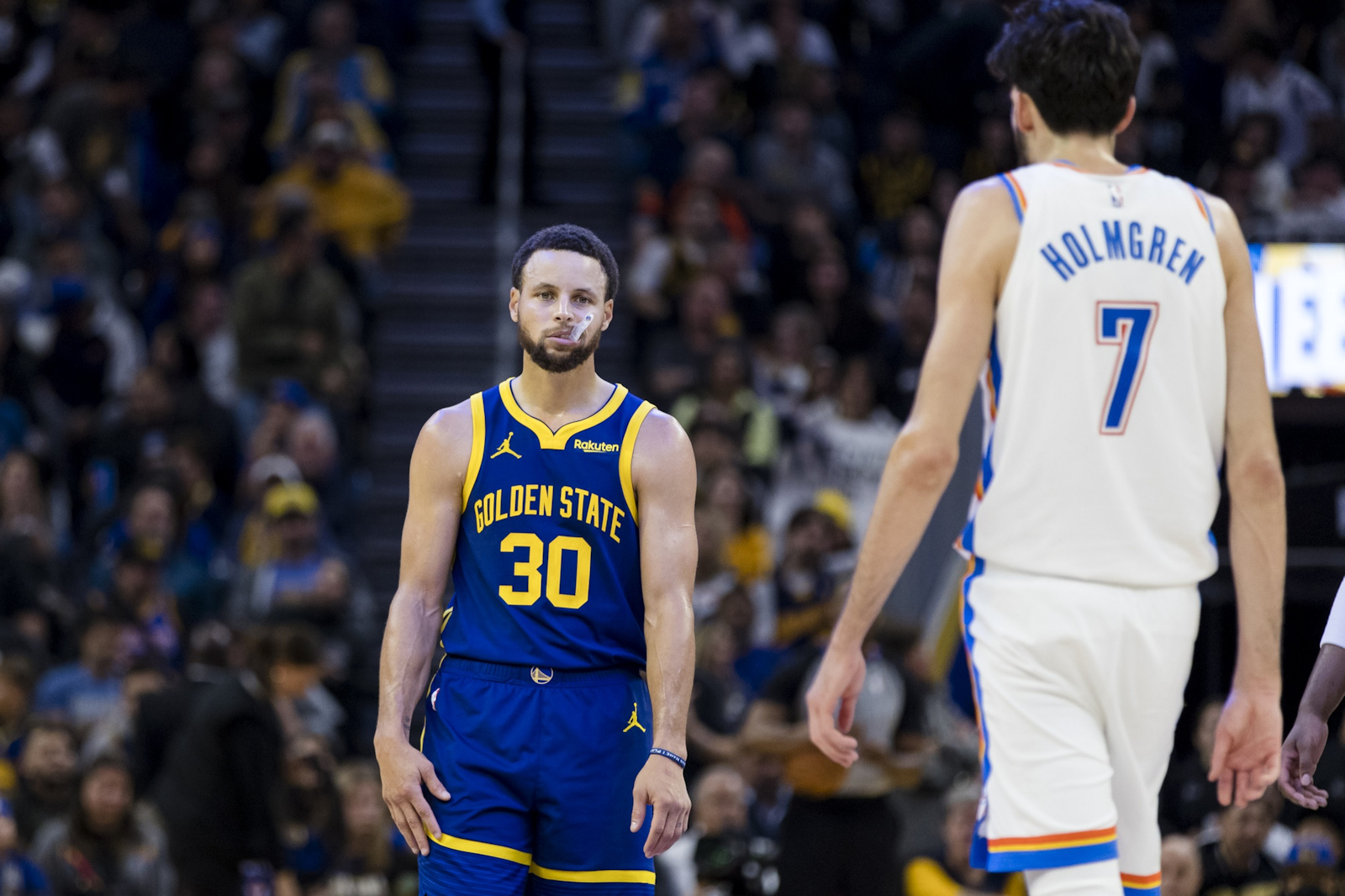 While the Warriors had gotten off to a very good start (6v-2d), with several away victories, they were relegated to 10th place with a negative record of six victories in 14 matches.
Last night, against the Thunder, they suffered a 6th defeat in a row, and the most embarrassing thing is that it's at home.
Something to worry about Stephen Curry, who returned to the field after two matches to treat his knee.
"It's urgent, that's for sure," admitted the leader.
"Anytime you have that many consecutive losses, it's a problem that needs to be addressed. You must not develop a losing mentality at any given point in the season.
It's a smell in the locker room that you shouldn't have.
The absence of Draymond hurts. I missed two matches myself. These are the ideal conditions to crack, but we must continue to have confidence in what we do."
Warriors defeated and frustrated
A rather dejected locker room according to Steve Kerr.
Andrew Wiggins' 3-pointer caused an explosion of joy two seconds from the end, but Chet Holmgren with his equalizing basket, then Shai Gailgeous-Alexander in overtime allowed the Thunder to snatch the victory.
"It's difficult," admits Steve Kerr. "The guys are down, they're frustrated.
But that's kind of how it goes, when you're at your lowest and things aren't going well, you really have to try hard to get through it, and nothing is going to be easy… There's still a lot of season to play, but there is no doubt that the guys are very down."
For Steve Kerr, the turning point of the match was in the 3rd quarter.
"We lost four balls in a row," he regrets. "We completely lost our concentration, and the lead went from +15 to +6.
We gave them new life… And against a young and talented team, if you let them catch their breath, they make you pay, and that's what happened."
What Stephen Curry regrets, for his part, is that these defeats call into question the rotations found at the start of the season.
"I know we experimented with rotations and fives which allowed us to find some cohesion and develop our identity and a way of winning.
We showed good things at the start of the season, but I think this series of defeats has destabilized us a little, so we have to find a solution."