"Only Reason I'd Miss Tahoe": Stephen Curry Names 'One Thing' That Can Stop His ACC Title Defense in 2024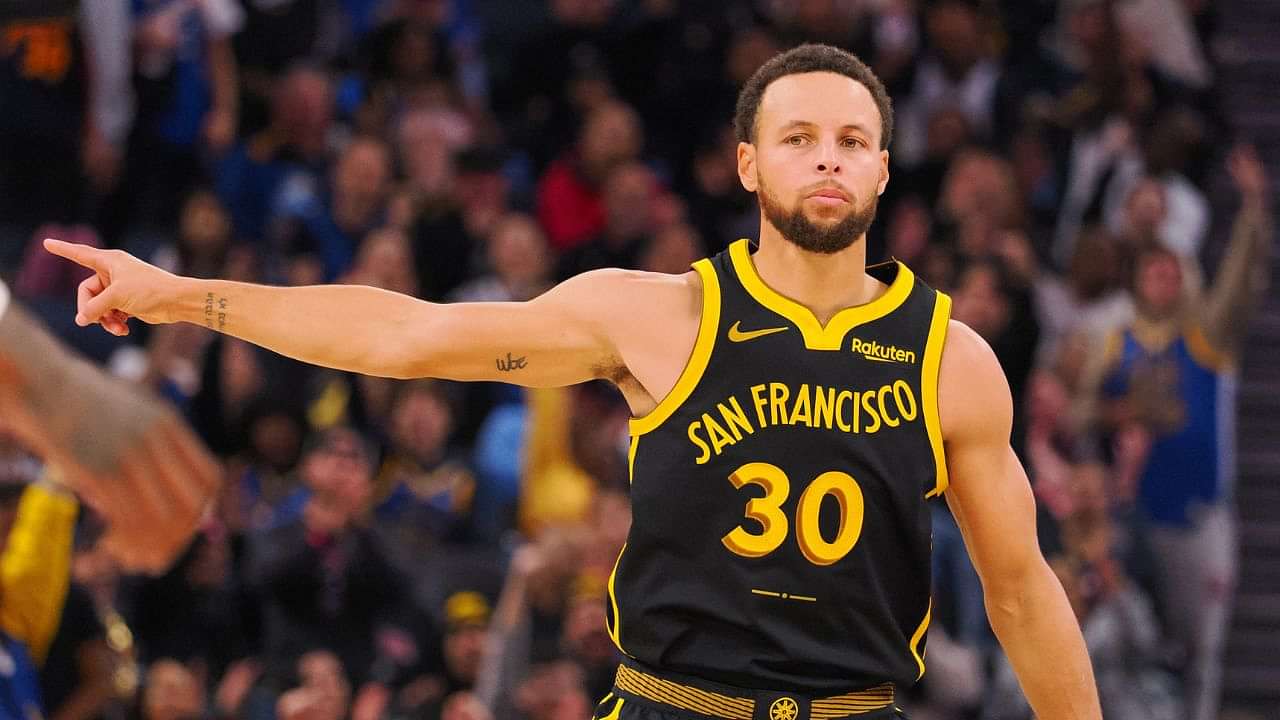 Credits: Nov 12, 2023; San Francisco, California, USA; Golden State Warriors guard Stephen Curry (30) gestures to a teammate after scoring a basket against the Minnesota Timberwolves during the fourth quarter at Chase Center. Mandatory Credit: Kelley L Cox-USA TODAY Sports
Everyone is aware of Stephen Curry's love for golf. Even though the truth is that Stephen Curry might just love golf more than basketball, he loves his country the most. After winning the ACC tournament this summer, Steph recently declared that he might not be able to defend his title at Tahoe next summer. While on the show Dubs Talk, Stephen Curry revealed how his plans for the Paris Olympics might just ensure his absence from the ACC tournament this year.
Talking more on the subject, Curry said
"Chasing an Olympic gold medal would be the only reason I'd miss Tahoe."
Talking about it further The 4x NBA champion added that he is unaware of the upcoming schedule but, the Olympics has always been his priority.
"There won't be any conflict for me. Tahoe will always be there but Paris 2024 will not."
So it looks like Stephen Curry is all geared up for the upcoming Olympics. After coming back empty-handed from the FIBA 2023 tournament, The USA is looking for redemption, and LeBron has been tasked with assembling his team. Curry, unlike his superstar peers, has yet to participate in the Olympics, let alone win a gold medal. For Curry, this experience could be one of his last chances to win a gold medal at the Olympics, as the sharpshooter advances in age.
Dame Lillard names the USA Big Three
Damian Lillard is among the many star players who have declared their interest in playing for the USA men's national team in the upcoming Paris Olympics. According to Dame, there are only three reserved spots on the team, and they belong to Curry, LeBron, and Durant. Talking more about it on the Backonfigg podcast, Lillard said,
"The only dudes that can be like, "I'm going!", are Bron, Steph, and KD. Bron, Steph, and KD are the only ones who can be like, "I'm on the team!". Everybody else, we gonna see if we want you!"
It was great to hear that Lillard, too is interested in playing in the upcoming Olympics. Unlike his previous Olympic campaign, this time around Dame is completely healthy as he looks to take on a pivotal role on the Bucks as well as on the national team.
As for Stephen Curry, the Chef would be looking to make some jaw-dropping highlights during the US team's run to the finals. With the national team more motivated than ever before, it would be interesting to see how the rest of the world fairs against a well-seasoned USA team.