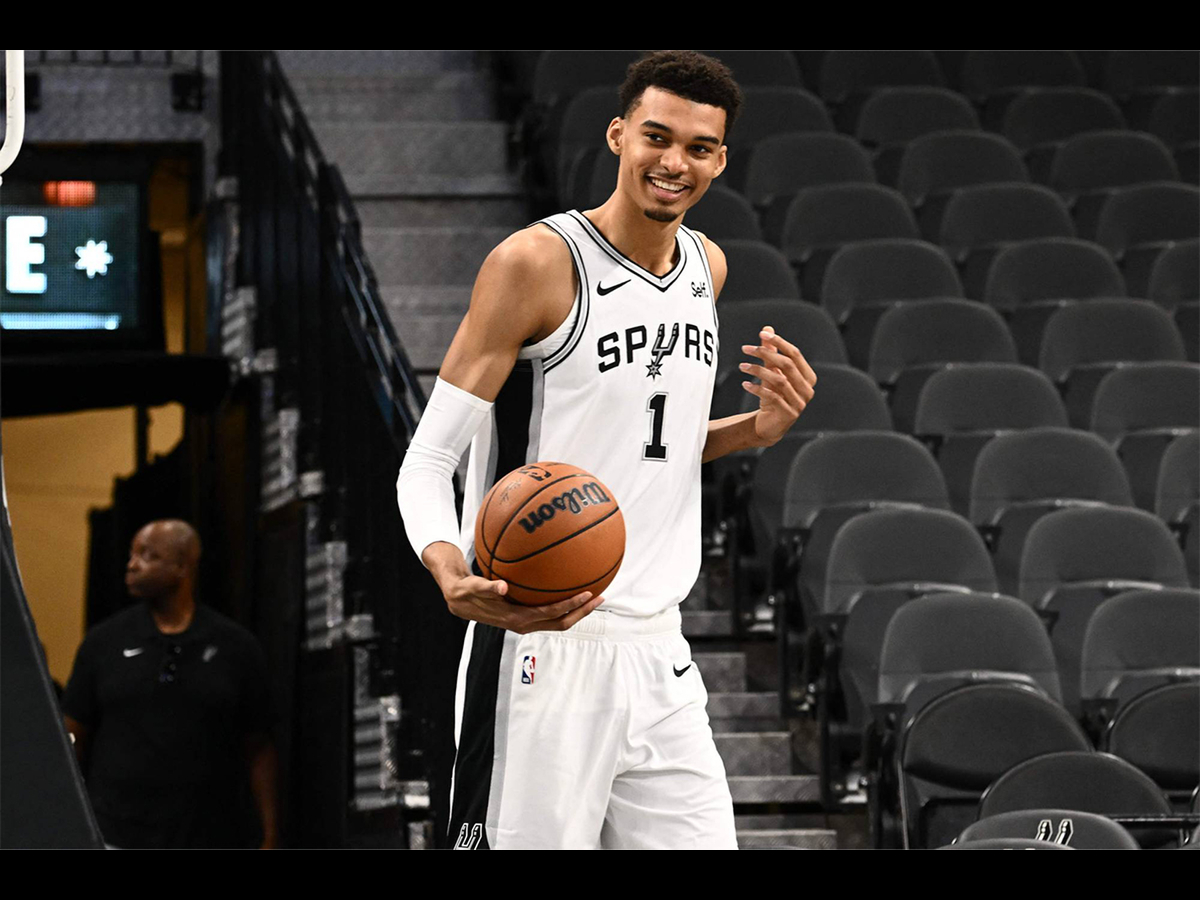 Victor Wembanyama is a highly rated young talent in world basketball, however, that does not mean that the French player will easily achieve success in the NBA.
Even before the 2023 draft (NBA Draft) took place, the name Victor Wembanyama soon caused a fever in the basketball community with his impressive physique and natural talent. When the young French player was selected in the first round by the San Antonio Spurs, not many people were surprised by this result.
However, to be able to achieve success in the NBA, first is the title of Rookie of the Year – the goal that every young player desires is not easy. Below are 5 possible reasons why "Wemby" is unlikely to win this noble title despite being highly rated.
1: Strategy for managing competition time
Spurs coach Gregg Popovich was one of the first to use the "load management" strategy in the NBA.
This tactic has effects on both sides. On the positive side, the key players will have time to rest to recover their physical condition and be ready for important matches. But on the other hand, this strategy makes the team unpopular with the audience, and it is difficult for important players to win individual titles if the team cannot advance deeply.
This is something that Mr. Popovich can completely apply to Victor Wembanyama – a precious gem but also new to America.
The NBA's new rule against "load management" is also unlikely to work against the Spurs. According to the rules, a team is not allowed to field two star players at the same time, with the definition of a star being a player selected for the All-Star team or present in the tournament's outstanding team for 3 seasons. nearest. In the Spurs squad, only Jeremy Sochan was in the second team of the best young players last season.
2: Victor Wembanyama's physical condition
Wembanyama has a very ideal height, but his body is still quite thin and does not have much muscle. A prominent figure like Wembanyama will certainly receive special attention from other "big men".
The fact that his body is not big enough can cause the young French talent to get injured if he constantly encounters tall opponents. Remember in last pre-season, in an effort to defend against Lebron James, Chet Holmgren – a player with a physique quite similar to "Wemby" was seriously injured and had to miss the entire season.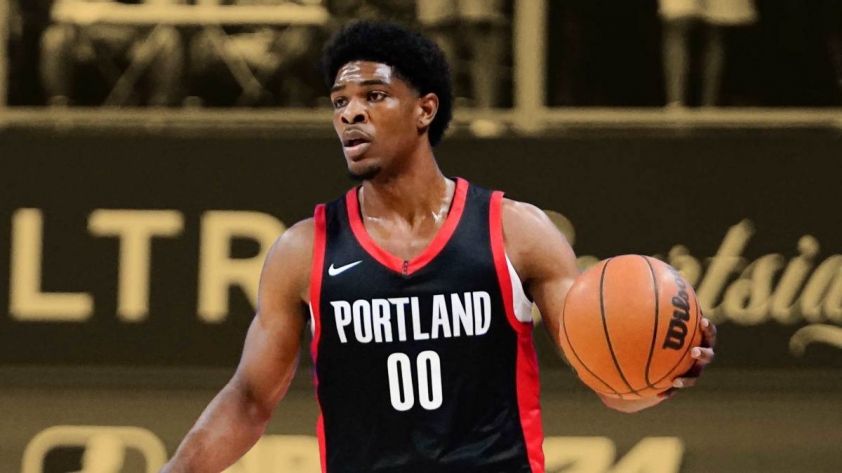 Victor Wembanyama's biggest competitor for the Rookie of the Year title – Scoot Henderson (Photo: Basketball Network)
3: Achievements
Despite having Wembanyama, the San Antonio Spurs are still a fairly weak team in the NBA. It is very difficult for this team to advance to the regional play-in round. This will greatly affect Wembanyama's chances of winning the prize.
Last season, pick 1 Cade Cunningham also did not win the Rookie of the Year award despite his good performance. The person receiving this title is pick 4 Scottie Barnes (Toronto Raptors).
4: Competition comes from other players
Don't forget that, besides Victor Wembanyama, there are many other talents who join the NBA every year. Chet Holmgren – pick 2 in last year's draft has been injured all season, so the 2023-2024 season is his rookie season.
Another notable opponent of "Wemby" is Scoot Henderson – pick 3 of this year's draft. Henderson has a big advantage over other players in that he has a diverse set of scoring skills and good defense from afar.
Other notable names include Brandon Miller, the Thompson brothers,…
5: San Antonio Spurs lack a "creative machine"
As mentioned, coach Gregg Popovich's squad is mostly rough gems, not overrated. The main playmaker for Spurs is defender Tre Jones – a name that is not very famous.
"Wemby" can make a living for itself, but if facing tough opponents, having an excellent ball provider is still the preferred choice.